The challenge
Kevin and I met through his private community where he publishes amazing content for WordPress freelancers and agencies, long before Automatic.css was even a thought.
Why did he want to build a CSS framework? I'll let him explain.
I initially created Automatic.css to replace another Framework I was using at the time – OxyNinja. There was a lot that I didn't like about OxyNinja's inflexibility and lack of maintainability.

Kevin Geary
So Kevin started putting together various CSS snippets and featured them in his educational videos. Many designers and developers started using them and expressed an interest in buying a product that would include them. Unfortunately, Kevin could only deliver these snippets as a file that people would have to copy and manually edit to adapt it to the website they were building. This would have severely limited the framework's adoption and profitability.
Kevin wanted something more.
I envisioned a UI dashboard for Automatic.css that users could use to adjust various values. At the time, no other CSS framework had a UI for customizing the framework, making ACSS the most flexible available. Without it, ACSS would only be used by a handful of power users.

Kevin Geary
To build such a dashboard and deliver customized CSS through it required building a WordPress plugin, something that Kevin didn't know how to do – nor learning it would have been the best use of his time. He also needed the infrastructure to sell licenses, manage activations and deliver the plugin.
So we got talking.
The solution
There were lots of ideas, and the first step was to determine whether these were technically feasible. So I started building a quick prototype. It looked awful, but it did its job.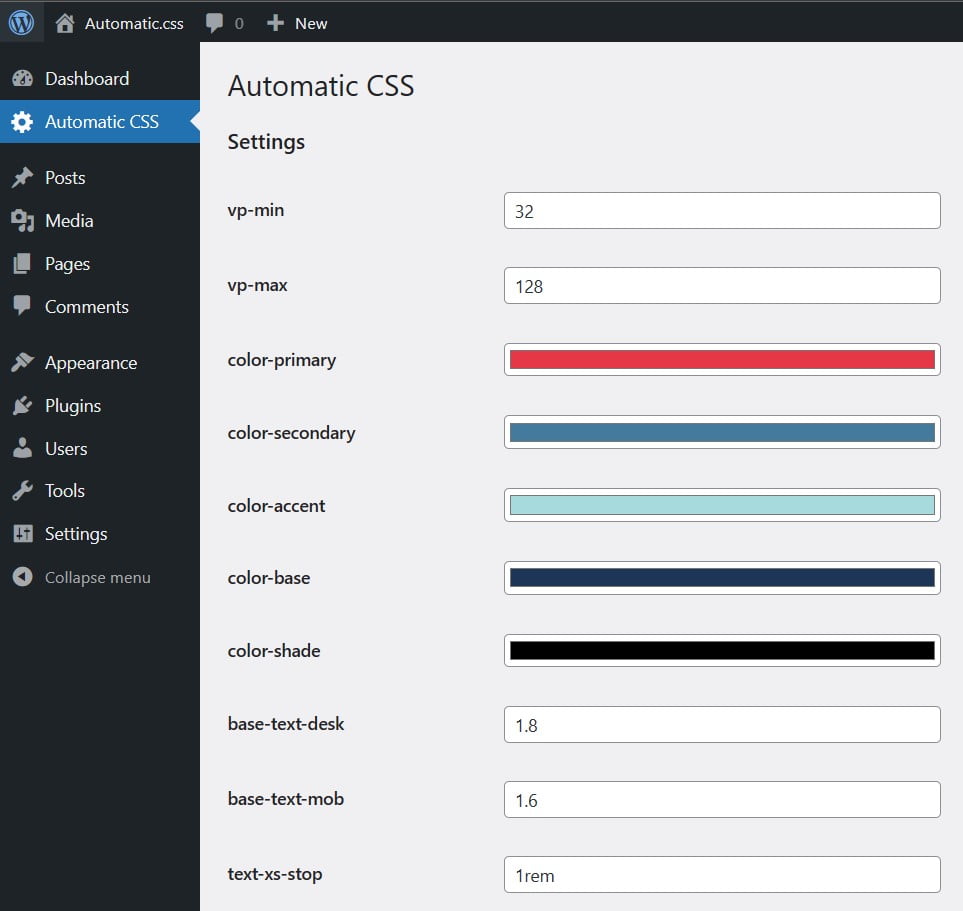 Once the prototype proved working, we moved on to building a more streamlined version for it that would fully support the Oxygen builder. Our goal was to release the first version of Automatic.css in time for Black Friday 2021, as that could have brought in a lot of sales. We made that release date with 10 days to spare.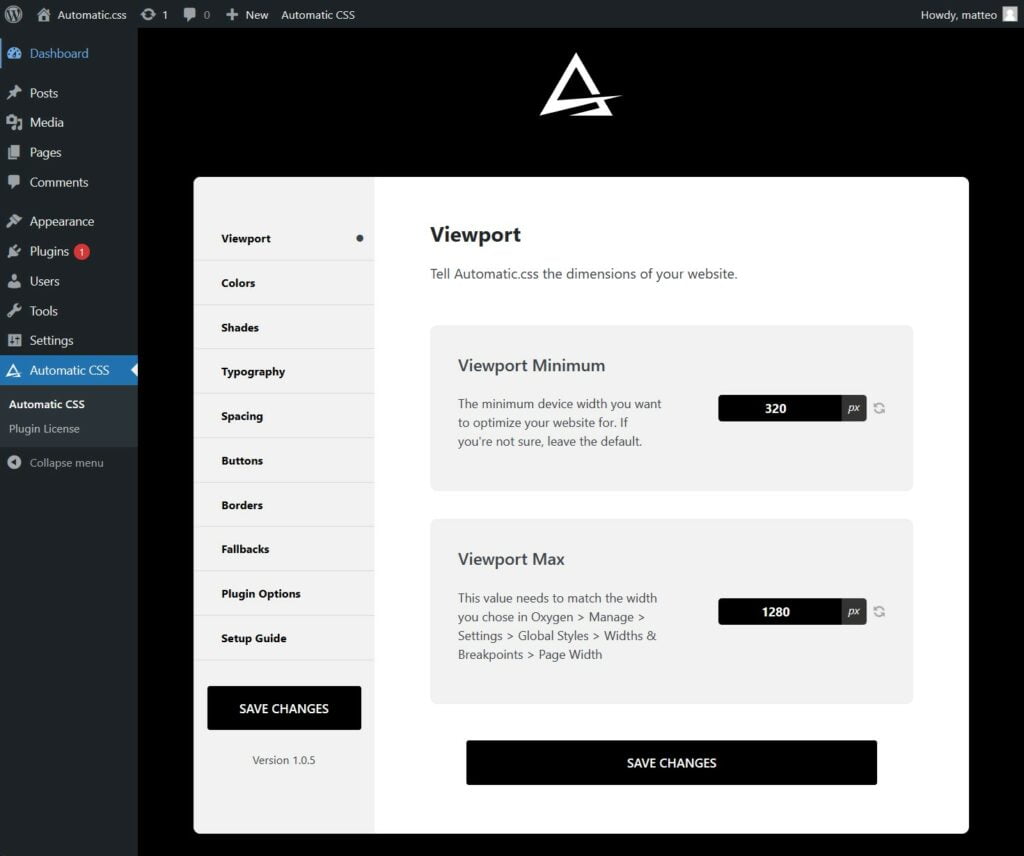 The growing community of Automatic.css users gave us the confidence that we were addressing a real pain for WordPress website builders, so we kept developing it. After introducing a few smaller features, we realized that we could now pursue a new growing market: Bricks Builder. Additionally, we wanted improve the UI, making the dashboard much more comfortable to use. So we undertook this challenging project.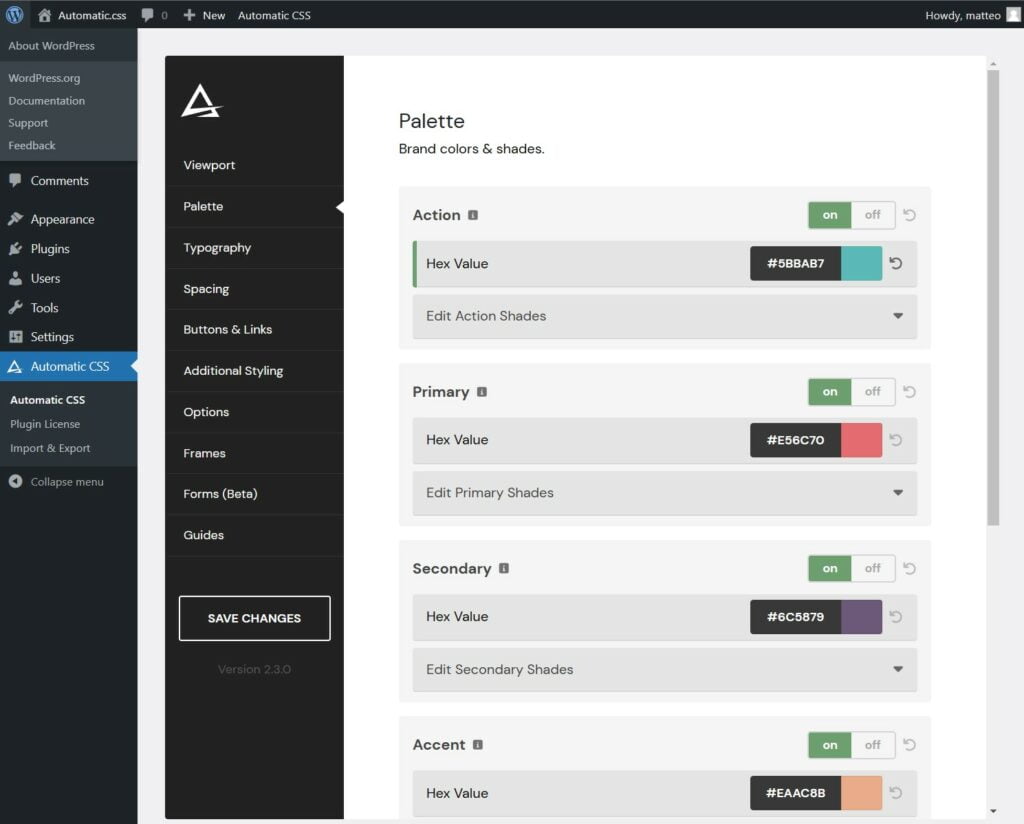 This project required over 3 months, culminating in the release of version 2 in August 2022. The community welcomed the update with joy, and a second (smaller) spike in sales was achieved during this timeframe.
The product was now well underway to becoming the most used CSS framework for Oxygen and Bricks builder websites. Black Friday 2022 saw another spike in sales, in part thanks to the release of ACSS's sister product Frames (a library of design-ready and accessible wireframes for Bricks Builder).
At the end of 2022, Automatic.css was voted #1 in the Developer Tools category for the WP Awards 2022.
The outcome
The Automatic.css project has succeeded in its original purpose of creating a valuable tool for website builders and find a market for it. However, here in Italy we have a saying: "appetite comes with eating":
It's clear that ACSS has the potential to become the premier framework for WordPress. That's the mission we're currently working toward.

Kevin Geary
So we kept improving the product and looking to break into new markets. We faced numerous challenges, added a new product to the lineup, welcomed more developers to the team and my role evolved to oversee the entire operation:
Matteo has been pivotal in the success of Automatic.css. From the plugin's architecture to its development, solving technical conflicts and tying in a completely separate product (Frames): Matteo is the person that all flows through before users ever get to see it. He's punctual for meetings, laid back and flexible, and integrates well into any team.

Additionally, he thinks ahead when solving problems, communicates clearly, and documents his work so nothing slips through the cracks. These traits have made our Automatic.css partnership frictionless.

Anyone releasing a software-based product within the WordPress ecosystem can benefit from Matteo's knowledge and expertise.

Kevin Geary